Unfortunately, the need for security is continually growing. It is a sad reality that people are willing to break the law by breaking into properties and commercial buildings. This means there's never been a more important time to start thinking about installing an access control system. But what exactly is an access system, and how can it benefit you and your property?
Authorise Who's In and Out
An entry system is a perfect resource for any public building. It's able to assist in helping to ensure those who have the authority to enter a building can do so with ease while providing effective security. Full access control allows you to lock your perimeter and only give access to people with permission to be on your property.
There are different types of entry systems out there. One of the most useful and efficient is a card swipe system. With this access control service, you would offer an ID card or pass to your employees or visitors which they can use to get in and out. You can print cards and imprint chips inside that react to your door access panels. Meaning, an employee or visitor will need to tap or swipe their card at the front door to get in.
You can also set up biometric and keypad controls for alternative methods of access. All are fantastic at making sure that only authorised personnel can come in and out.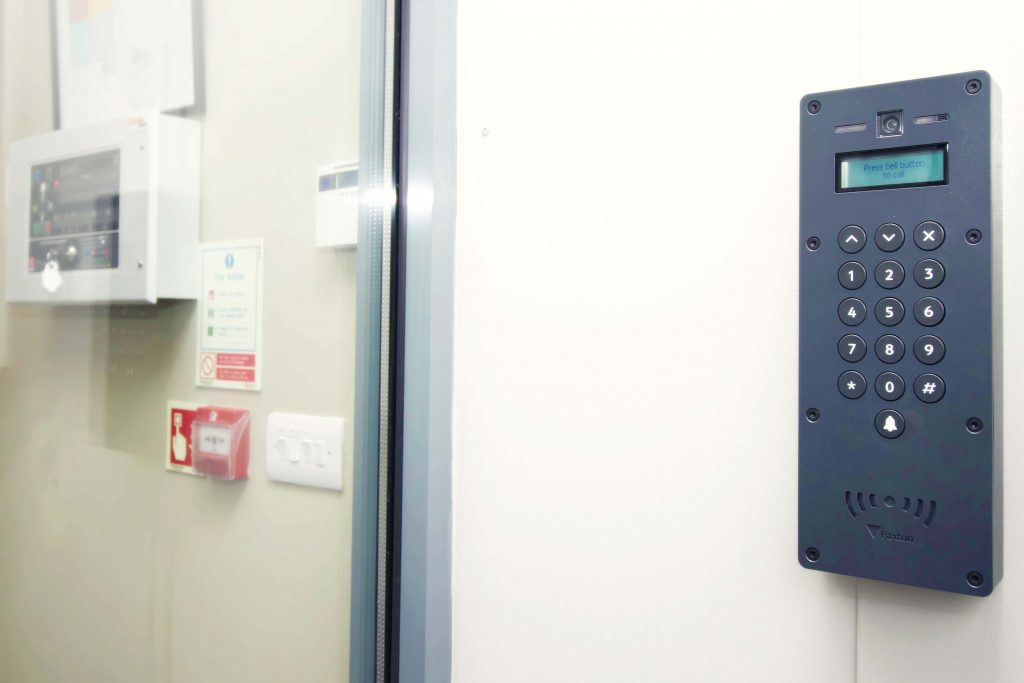 Smarter Security
Access systems offer a smart way to manage corporate security. Simple locks and keys are no longer enough to combat and deter crime. Access control services allow you to seal your doors shut without the threat of lock picking or door jamming. Smart control systems will also allow you to create cards and fobs which are counterfeit-proof. This means there will never be a risk of anyone copying cards to break in.
Access control security allows you to sit back and relax knowing your property is secure. There's no longer a need for you to man your doors – unless you really want to. Access control is also most effective when paired with CCTV. This is because CCTV allows you to see who accesses your property, and who fails to get inside as they don't have the right credentials.
Access control security automates your door control. While you may still feel safe with door supervisors on hand, access systems help to make security more affordable and more efficient.  Access and entry systems are fairly commonplace in corporate buildings. However, the technology is evolving and it has never been more readily available to the public.
Invest in Access Control
When it comes to protecting your business, the public, and your assets, you should always be ready to invest in leading security controls. An access control system will allow you to manage your entrances and exits easily and effectively. 
An access system is an efficient and affordable solution to your security. Hopefully, this blog has shown you the benefits and importance of an access control system. If you want to understand more about your security options or would like a quote please feel free to contact us. Call us on 0808 168 1233 or fill out an enquiry form today.