Intro to BeeTee Alarms
Security is becoming increasingly important and protecting and feeling safe in your home or workplace should always be a top priority. Installing a top-quality security system will help you to monitor the premises and also provide vital evidence later if the worst should happen. That's what makes security equipment maintenance and servicing absolutely crucial.
BeeTee alarms are here to support you with security equipment maintenance and servicing in Milton Keynes, Birmingham and Northampton. We are dedicated to producing and installing the latest security measures, whether that be for domestic or commercial properties.
What We Do
We have over 30 years of experience in installing, testing and maintaining the highest quality alarm systems in homes or businesses. Our professional team will carry out a full assessment of your home or workplace and provide recommendations on the most effective set up for you to make sure that you have a bespoke quote completely tailored to you.
Our Security Equipment and Services
BeeTee Alarms operate using trained experts to install your alarms under the NSI Gold ISO 9001:2008 standards to keep your home or office secure. We provide various types of security systems based on your needs and budget.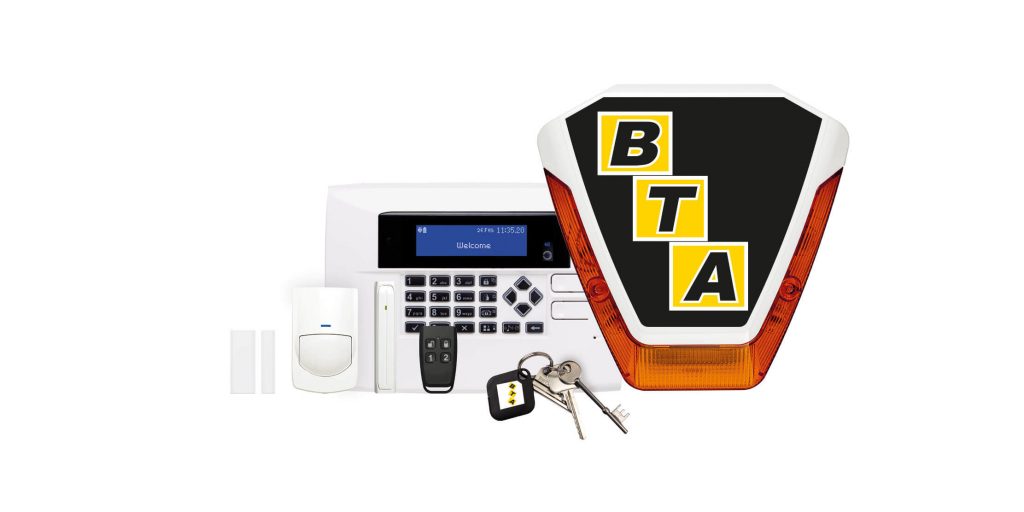 Entry Systems
Unmanned entrances in the workplace present an opportunity for criminals to break in and take equipment or data. While employing a security officer may be the optimum choice, this option isn't always feasible on a budget.
Door entry systems allow you to monitor the behaviour of people entering your premises and work on a key fob or code basis. This means that you can grant access to people at your leisure and deny access to unauthorised individuals trying their luck.
Burglar Alarms
We install and maintain a variety of alarm systems to monitor entry points and alert our customers to an intruder. Burglar alarms can be set up with an entry point sensor controlled by a built-in box system. Your unique code will turn the alarm on and off and can alert you while you're out of the home if anyone accesses the property without the code.
The burglar alarms can even alert the emergency services directly, so you don't need to worry about getting home quickly in the event of a break in.
CCTV and Video Security Equipment
CCTV is invaluable in premises with large outdoor areas or in the workplace. It allows you to view exactly who is on the premises at all times and acts as a deterrent to discourage people from breaking in.
If the worst should happen, your newly installed CCTV will capture footage of the intruder, giving you proof to take to law enforcement later.
Maintenance
Again, BeeTee Alarms provides top-quality security equipment maintenance for Northampton, Milton Keynes and Birmingham. Our friendly and helpful team of professionals will use their expertise to advise on the best alarm or security system for your needs and help to create a bespoke quote.
Our aim is to make you feel safe and protected in your home or workplace, so we'll carry out regular checks on your systems to ensure they're doing their job. We can provide updates and suggest developments to fulfil all of your security needs.If you're concerned about the levels of security in your home or workplace, contact BeeTees Alarms today for a comprehensive assessment and bespoke fitting and maintenance quote.