When it comes to protecting your business or home, there are few better choices than a leading security camera. Modern technology has helped to make security cameras smarter over the years, too – meaning that it hasn't been easier to stay safe. However, what's also important is that any home security cameras you use are up to scratch.
It's all well and good buying into high-end security or CCTV cameras system, but if you don't look after your tech, you're going to leave yourself wide open to all kinds of malicious attack. Therefore, rather than leaving your property or premises wide open to criminal attention, you should always be looking to maintain and improve your security equipment.
Keeping Your Security in Check
With the right security equipment, there shouldn't ever be a need for you to replace your cameras and monitors every few years. It's probably easier than you think to make sure that your existing access control system keeps going for years and years to come. Of course, the major benefit of doing this means that you can ensure you have a cost-effective security perimeter working for you at all times.
But how on Earth do you maintain your security equipment? What does any of this involve? CCTV cameras maintenance isn't something we necessarily expect everyone to know how to do off by heart! Therefore, it's always a good idea to ask for help with security equipment maintenance from an experienced and local firm.
Hiring an Expert
When it comes to security equipment maintenance and servicing, it's always going to be a better idea to try and hire an expert or specialist than to try and tackle it all yourself. Maintaining and checking cameras involves more than just giving them a quick wipe or clean. Therefore, when you hire a specialist, they should be able to get deep into the camera tech, thoroughly test your system, and make sure that it's fighting fit with the best in modern equipment.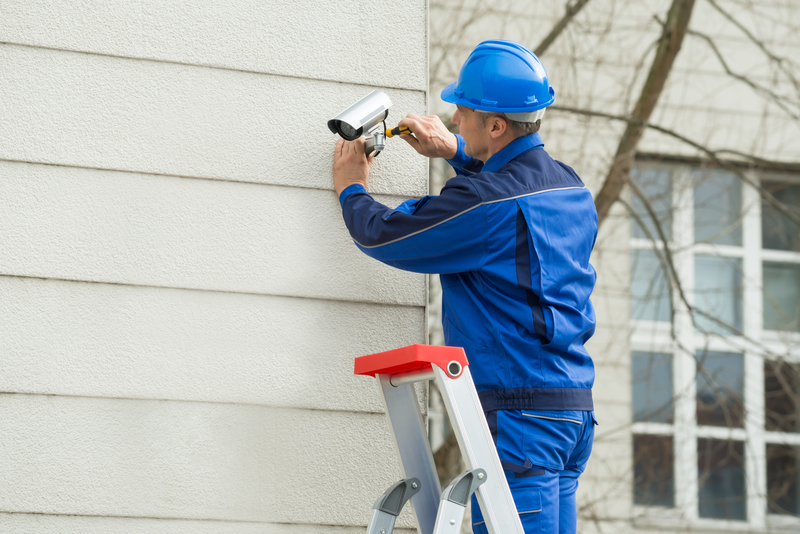 Making sure you maintain and service your CCTV cameras might not seem like an essential job, but believe us, it is going to save you stacks of money in the long run. Why should you waste time and cash replacing your security equipment every so often? Surely it makes sense to get the best out of your tech while you still can.
Thank you for reading this month's blog. Not sure whether or not your CCTV cameras are working for you any more? Want to make sure you have complete oversight of your building or home, but don't want to pay out for an expensive new system or service? It's time to reach out for regular servicing.
Instead of replacing a great quality home security cameras network, make sure to call someone who can test and audit your tech with speed and ease. What's more, the price of an occasional check and repair is going to be much more affordable than paying for whole new access control panels and CCTV cameras!
Call a Specialist Today
Give Bee Tee Alarms on 0808 168 1233 or please feel free to fill in the enquiry form on our