Audio and video access control systems have become a staple in all types of businesses. You may benefit from one of these systems daily in your working life, without thinking about it. Aside from the obvious, there is a vast range of advantages that come with investing in an access control system, and this makes them a popular choice over the more traditional lock and key.
Why Should I Choose Audio and Video Access Control Systems?
A door entry system provides peace of mind in more areas than just security. Of course, they keep your business safe and protect the premises; however, they can also be excellent for monitoring your staff's time-keeping. Knowing what rooms your staff have recently accessed will allow you to monitor your workflow and help your business become more efficient. This can also boost activity by keeping track of when employees take break times and ensuring that no unauthorised time goes unnoticed. Having these systems in place will discourage employees from taking extended lunch hours and keep your business thriving.
Preventing Unauthorised Access
It isn't all about tracking people, however. An access system also helps keep everybody in the building safe. The system prevents visitors and unauthorised employees from accessing hazardous areas such as warehouses and chemical storage areas, where required. Put simply, it grants access to those who are authorised and keeps those who aren't out, without requiring a physical presence to monitor this.
With video and audio capabilities, you can keep track of an employee's activities in areas of high-importance and instantly root out any misdemeanours.
What's more, intelligent access control systems provide the option to schedule access to those outside the business that may require it, including delivery drivers.
Being able to track and monitor traffic flow throughout your premises is a great advantage of an access system. You can easily see how many people are moving throughout the building, and it will make fire drills and fire safety practice a doddle. If anyone is missing in the event of a fire, you can see where the person last checked in. With the added audio and video access control features, you can communicate with staff in other areas to ensure their safety.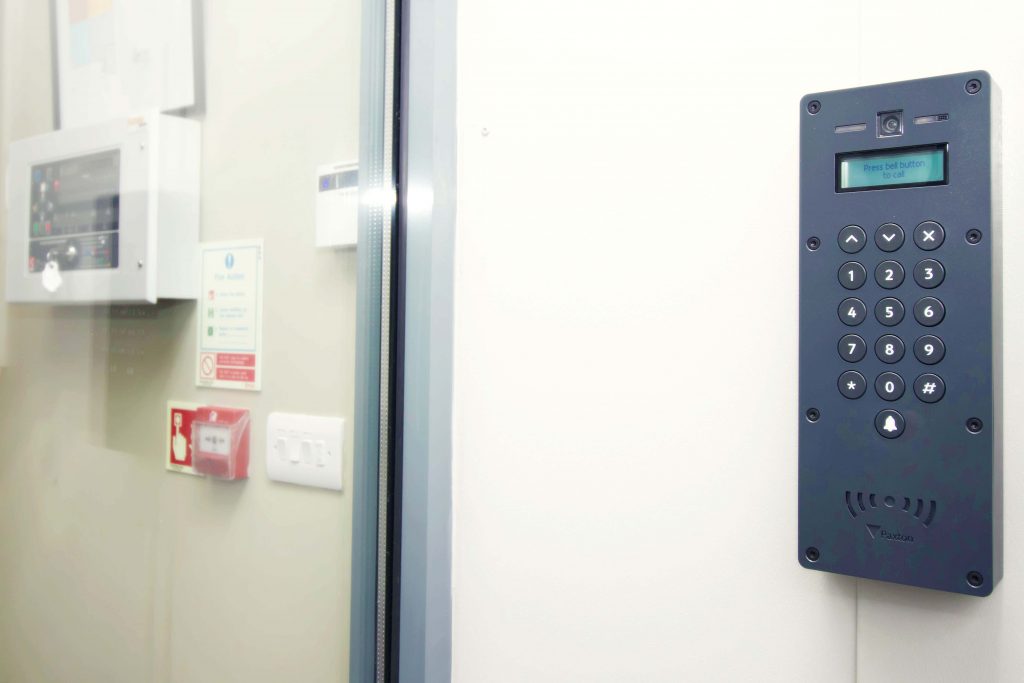 Creating a Seamless Working Environment
By ditching the traditional lock and key, you create a seamless working environment where employees can come and go from their work as they please, maintaining the peace of mind that comes with knowing only authorised personnel have access to the building.
Your employees will also benefit from not needing multiple keys for various spaces throughout the premises. A single access card or fob can provide entry to multiple areas, without the need for numerous traditional keys, and access can be added and removed as required.
For more information on video and audio access control systems, contact our knowledgeable team today.