To get the best out of your alarm system, you need to check and maintain an intruder alarm regularly. These routine checks go a long way towards making sure the performance of your system stays in top working order. If you neglect to carry out these checks, you may find your intruder alarm system fails to operate as it should, which may mean someone can gain access to your property.
Think about the potential loss if this happens. An intruder could steal valuable equipment, vandalise the building, or potentially hurt someone. Your property must have a deterrent against possible intruders and an alarm that works as a last resort.
But if your alarm system is faulty or doesn't work completely, you will leave your property vulnerable. This is avoidable if the fault is discovered and fixed after a routine check…
Having a regular service increases the lifespan of your burglar alarm. This will save you a lot of money, as well as ensure your property's safety. Instead of having to change a system because it has been neglected over time, regular checks find a small issue before it escalates. This allows you to fix a small fault rather than replacing an entire alarm system.
To carry out a service for your intruder alarm you will need to find yourself a respectable company that can examine the system. They will check to ensure it meets the British Standards.
Service checks will also examine your alarm's components to ensure they're functioning properly. If a component is diagnosed as being faulty, a replacement or upgrade will likely be suggested and provided. When an issue with a component isn't found this can lead to the entire alarm system needing replacing.
These checks need to be carried out at least every 12 months and are suitable for all systems including wireless alarm systems.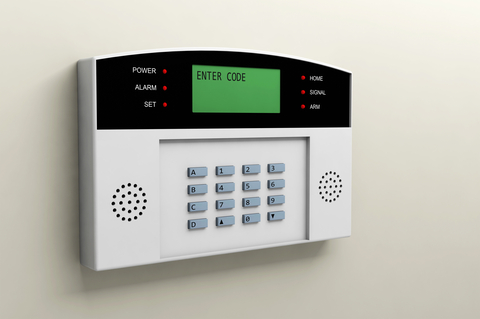 What Will A Check Include?
Maintenance Checklist
Monitor log history of alarm system since the last service
Inspection of all major components
Check mains power and battery supply, noting the charging rates
Walk test on all detectors
Test all audible warning devices and remote signalling equipment
Minor programming adjustments, if necessary
Fix minor faults
User training if required
Log test results
It's important to find a detailed company to conduct a thorough alarm systems check. Once you find someone you can trust, they can provide maintenance annually. This ensures your intruder alarm system is working at all times and your property is safe.
Bee Tee Alarms Maintenance Services
At Bee Tee Alarms, we have 30+ years of experience installing and maintaining security equipment. Our team can conduct a detailed check to ensure your alarm is functioning correctly. We also offer maintenance on a wide range of different security alarms and equipment, to find out more about our services, get in touch with our team today…
Call us on 0808 168 1233, or visit our contact page today.