These days we have a lot of choices available when it comes to security for commercial or business premises. It's helpful to understand how each option works so you can better understand what option would most suit the unique requirements of your premises. One of the most beneficial security features for businesses is a door access system. In this blog, we're going to look at how a door access system works and take an overview of the main door security options available.
Door Entry Systems
A door entry system is an important part of a commercial or business premises as it relates to the security of the property. A system like this will be made up of a doorbell and intercom, allowing users to have control over who enters the premises. Using a business building as an example, the system will not only provide a doorbell and intercom system to allow control over who enters the site, it offers a secure system that controls staff's access throughout the building.
Access control (sometimes known as AC) is a type of physical and information security system that relates to the selective restriction of access to a particular place. By physical security, we mean methods such as fencing, having an onsite security detail like a bouncer, or a turnstile. While information security is the process of protecting information by mitigating the risk of information leaking. This reduces and where possible prevents the likelihood of unauthorised access to data and the misuse of that data. This process can be completed through paper forms, though these days it's more likely to be digital.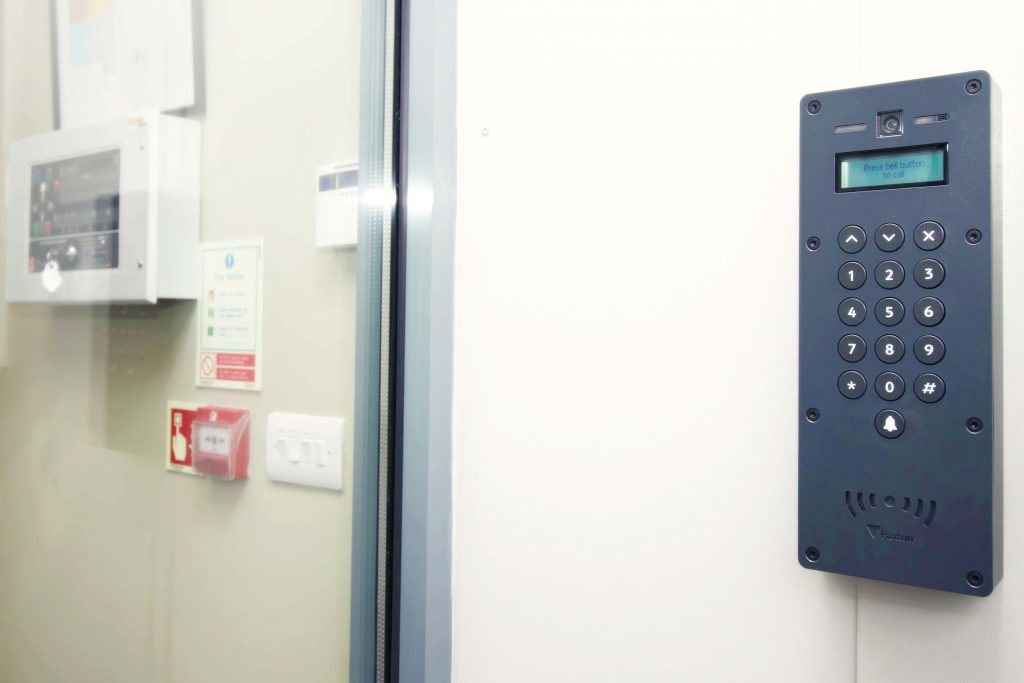 Access Management
The whole above process is known as 'access management'. It's worth noting that the term 'accessing' does not just have to mean 'entering' but could also relate to the act of 'consuming' or 'using'. If someone has permission to access a resource it's known as 'authorisation'.
Home Security
There are many different systems that a household can adopt. A popular choice would be a door entry system that uses a doorbell and intercom system, a setup you may be familiar with from flats as they often use this approach. Many will combine a system like this with some form of CCTV. You'll likely be familiar with app-based security solutions such as Ring which allows you to see who is entering your doorstep or other premises remotely via your smartphone, however, this is not a solution that prevents unauthorised access, but records it and raises awareness of it.
Door Entry Fobs
An increasingly popular method of door control similar to cars that you can purchase for your household is a keyless remote device that provides entry into a building or restricted area of a building. A key fob is only the size of a coin and is small enough to be kept on a key ring or inside a pocket.
Whichever door control system you opt for, there will be a lot of different brands competing for your attention. Look for the option that has the features that are most important to your premises and is within your budget. Also, make sure it's a system that you and anyone else who would need to be operating it can use without any issues.
Thank you for reading this month's blog. To find out more about the right door access control system for you, get in touch with our team today. Give us a call on 0808 168 1233, or fill in the enquiry form on our contact page today.