Although due to the current COVID-19 pandemic, you cannot go on holiday at the current moment, security systems can benefit your home while you are away on holiday in the future. As well as when you're present at your property. Let's now take a look at some of the key benefits offered to us by security systems:
They Act as a Deterrent
Before getting on to how CCTV and other security systems can catch criminals in the act, it is even better if we can prevent them from acting in the first place. A fair percentage of would-be criminals will be deterred knowing that a home is well equipped with features such as CCTV and alarm systems.
A CCTV system can be used with an alarm system such as an intruder alarm. If you have one of these installed and the alarm is triggered, you will receive a notification on your phone. You are then able to take a look at the footage and see if it was a false alarm or not.
If a perpetrator sees that there is an alarm system present, there is a good chance they may think twice about trying to break in. A lot of criminals would opt to choose a home that they believe does not contain any security systems, so these sorts of setups are highly recommended.
CCTV Provides Evidence
If you are in your home and someone commits a crime, if it's captured on CCTV you at least have some evidence to bring to the police. However, if anything was to happen while you are not in your home, you would be unable to act whilst the crime is taking place. If it happened in an area covered by CCTV, however, you would have at least had footage as proof. Ultimately, with CCTV systems installed, you have a much better chance of prosecution, as courts see CCTV footage as compelling evidence.
Peace of Mind
Whenever you leave your home for an extended period, whether it be for holiday, or even if you are just popping into town, you can take some peace of mind knowing that you have a CCTV system installed potential criminals can be taken to justice or may even be deterred completely from illegal activity. Knowing that you have other precautions in place, such as alarm systems, can also offer peace of mind. It is a great feeling being able to feel more secure about your home, and as a result, yourself and your family too.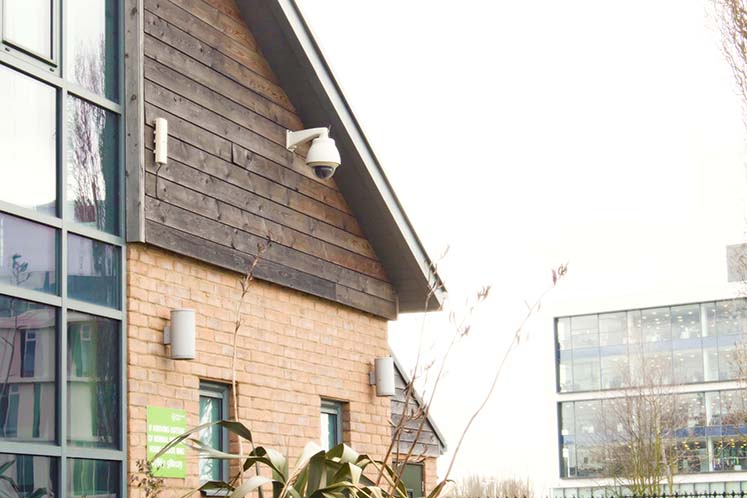 Remotely Monitored CCTV
One of the great benefits of modern-day CCTV is that it can be remotely monitored. Even if you are away from home at some point in the future, you can still view what is going on in your premises. We live in an age where you can view your CCTV systems feed on a phone, tablet, computer or laptop, via a secure connection over the internet. You can even be on holiday in another country and still hook up to your CCTV system. You may have popped out and heard there has been trouble in your neighbourhood, you can view what's going on at your property on your phone.
Overall, there are a lot of benefits to having a CCTV system set up in your home. It can give you peace of mind and security. Additionally, the required kit may not be as expensive as you may think.
Contact Us Today
So, if you are looking to have a security system or CCTV installed, Bee Tee Alarms have you covered. Call us today on 0808 168 1233 or visit our contact page for more details.