Why is CCTV so important for businesses in this day and age? Good question, in this blog, we will be discussing the importance of CCTV for business across the nation.
What Does CCTV Stand for? 
Closed-circuit television, or more commonly referred to as CCTV, is a TV system. However, not the TV system you're used to, CCTV does not publicly distribute signals but instead, they're monitored, primarily for surveillance and security purposes. 
What is CCTV?
So, now we have covered what CCTV stands for, we can now dive into exactly what CCTV is and what it does. 
CCTV is strategically placed cameras, that typically covers the main entrance points of a building. This way you're able to monitor who enters and leaves the building. CCTV is typically monitored on a number of screens located somewhere on your business premises. Larger business sometimes even hire someone to overlook the CCTV to ensure all ongoings are within regulations. CCTV is also commonly used for;
Monitoring the businesses perimeters

Obtaining visual records of activities that happen on the premises of your business

Observing behaviour 

Traffic monitoring
CCTV systems are very advanced in this day and age, the display can be shown in high-resolution and in colour, and could even include the ability to zoom in and track something (or someone). There is now CCTV which allows one to speak to people within the range of the camera's speakers.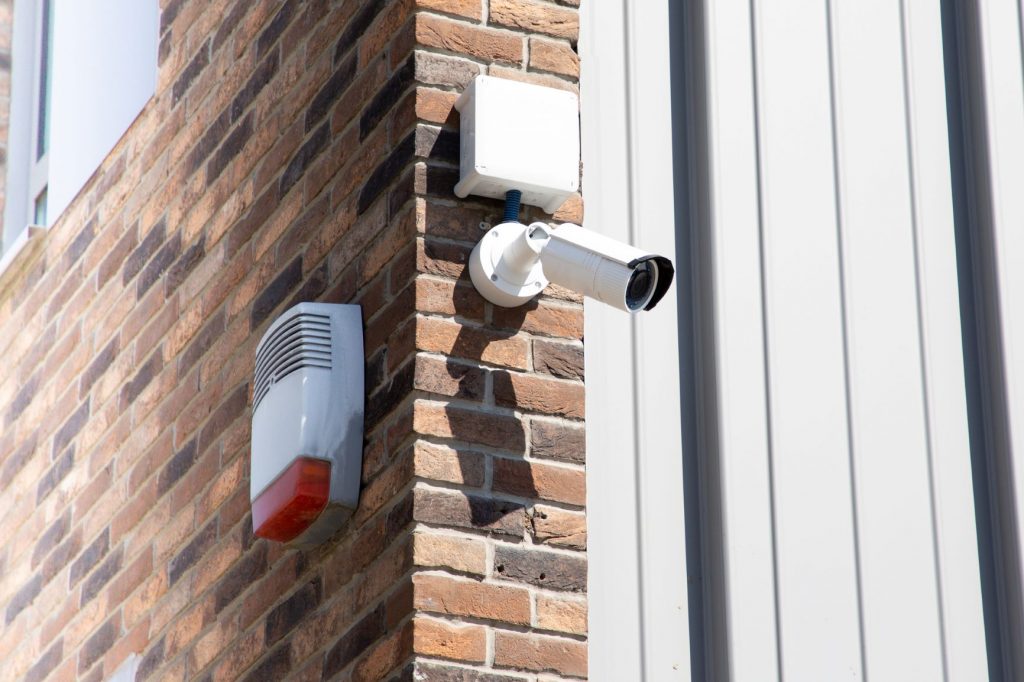 Advantages of Installing CCTV
Now that we understand the meaning of CCTV and what it does, we can look into the advantages of installing CCTV to your business premises. 
Increased Deterrent
CCTV is a great deterrent for potential thieves. Business security has never been so important. From March 2018 to March 2019, there was an 11% increase in police recorded robbery offences, pushing the number of offences to 85,736. Now that's a lot! 
Remote Monitoring 
Modern CCTV systems now allow you to monitor your business premises from the comfort of your own sofa. 
Safer Work Environment 
By monitoring who enters and leaves the business premises, you can ensure that no one that is a threat can cause harm to your business or more importantly, your employees. CCTV also enables you to monitor the adherence to health and safety regulations on your business property. Ensuring that all employees are working in a safe environment. 
Eliminate Fraudulent Insurance Claims 
CCTV is the perfect way of preventing assaults and false claims of misconduct. In an increasingly sensitive society, it has never been so important for businesses to protect themselves against fraudulent claims. CCTV can help to eliminate fake insurance claims. 
Get in Touch
Do you have a question? Yes? Well, get in touch today to speak to one of our friendly team members, who will be very happy to help with any questions or queries you may have. You can get in touch on 0808 1681233 or head over to our contact page for more information.