Are there any locations that play such an important part in our everyday lives more than schools? Let me build on that. Are there any locations that need security more than schools? The protection of children and their teachers should be paramount, but do we give school security the importance it deserves?  
You don't have to go too far back to a time when most schools had next to no security at all. People in the community could come and go as they wished, with little in the way of checks or even checkpoints to challenge them. They were simpler times, but society and culture have changed. It has evolved, but not always for the better. With the advancement in technologies and the availability of resources, schools have had to play their part in this changing landscape.
 
The Changing Face of School Security
Sadly, as part of that evolution, there have been some horrendous assaults on these bastions of learning over the years. The protection of children, the teachers, and staff within the school is essential, not to mention the buildings and facilities themselves, whilst coming too late for those who lost their lives in the past incidents, became the focus of new laws and new regulations to ensure these atrocities never happen again.

The increase in knife crime and assaults are still too prevalent. We need to work towards ensuring security in our schools remains the highest priority, but it's not just these mindless attacks that we need protecting from. Fire, theft, vandalism, drug use and anti-social behaviour (including bullying) all too often rear their ugly heads in schools and their grounds. So, what can be done?
One of the easiest ways to protect our schools and colleges is with CCTV. Many older schools were not designed with security in mind, but that's not to say it can't be added retrospectively. Closed Circuit Television in schools adds a much-needed level of security that is both easy to install and relatively cheap to maintain.  
Having cameras, both overtly and covertly positioned around the school, gives staff insight into their whole campus. The main entrance, which can be controlled remotely, allows legitimate visitors in and keeps undesirables out. It also offers images of those otherwise difficult-to-see corners in strangely shaped buildings or darkened recesses that children often find. We don't want our schools to become fortresses or prisons with 20-foot perimeter walls decked with barbed wire. We want children to be inspired to learn in places free from danger. CCTV offers that. 
The real-time nature of CCTV and security alarm systems mean schools can adapt quickly to problems and preventative measures can be initiated often at the touch of a button. Evidence of any wrongdoing is instantaneously recorded and often the presence of the cameras is comforting to staff and children alike.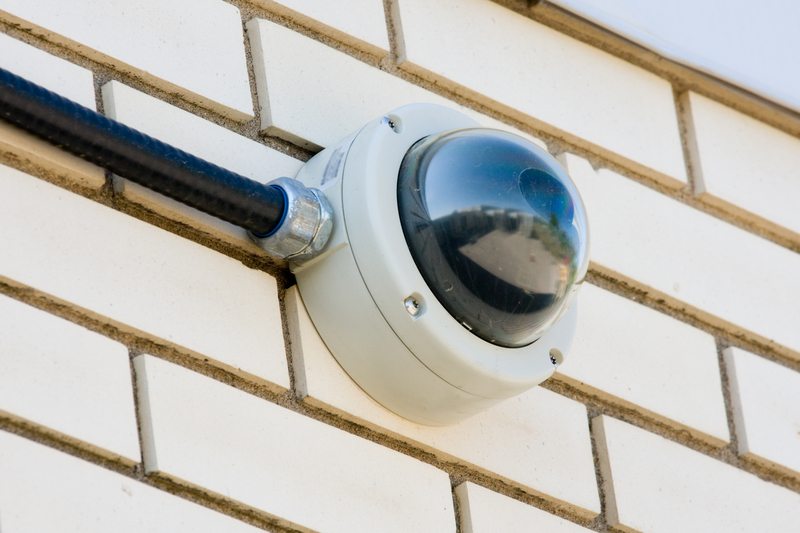 Make The School a Safe Place
The responsibility of ensuring security in schools is wide-ranging. The local authority (and / or the managing organisation), the board of Governors and the head-teacher all play their part, but good school security involves everyone, including the teachers, staff, and children. It all starts with a risk assessment. 
As much as risk assessments will often highlight areas that can be improved, it's important to remember that any spot-check is only relevant at the time it is completed. Risk is dynamic, it's fluid and the threats to a school's security change all the time. Parents' Evening, for example, allows new adults (not necessarily parents) into school with little verification and a rise in unchecked vehicles onto school property. Not all of these changes will be controllable by the school or local authority, but they can be mitigated. 
Over the years, we have all had to face some difficult truths when it comes to the protection of our children at school. In too many cases we were too late to make those choices, but we can do something about it today. As technology improves almost every aspect of our lives, the security of those in education becomes, not only possible but impossible to ignore.

CCTV lets us see the present, embrace the future and never forget the past. Now you know how important the school security is, keep your school security system up to date and make the school a safe and fun place today!
Here at Bee Tee Alarms, we're the CCTVs and burglars alarm specialist, if you have any questions or enquiry, please contact us today on 0808 168 1233