Home security maintenance is the process of ensuring that home security systems such as alarms, CCTV cameras, and motion detectors are kept in working order. Most people have home security systems, but they don't always ensure that they're properly maintained. This is often because they have no idea how important it is to make sure that these systems are in full working condition. For many people, once they've made the initial investment of buying the system, they may not take any further measures to ensure the systems keep doing their job. In order to get the benefits of these systems, you should ensure that home security maintenance is done as required, here are the main reasons why:
To meet the correct standards and insurance requirements
You never know what may happen to your home unless you take the necessary precautions. Therefore, home security maintenance is extremely important. When your system meets the correct standards and insurance company requirements, you'll be properly compensated in case anything happens. If there's an incident at your home that requires the insurance company to compensate you and yet your home security system wasn't properly maintained, you may have trouble getting any money from them.
To keep intruders and burglars out
Without the proper and prompt maintenance of home security systems, burglars and intruders may easily be able to break into your home, since the security system may have broken down without you knowing until it's too late. If you keep the system maintained well, you'll have peace-of-mind that no one will be able to access your home without you noticing them. Prominently visible systems can also keep the criminals from even coming close to your home because they're afraid of being spotted.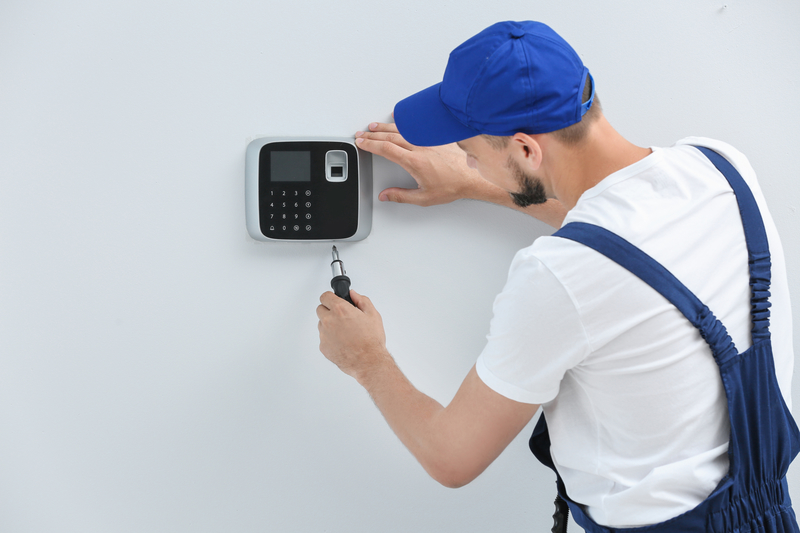 To increase the serviceable life of the security systems
Home security is a huge investment that is difficult and costly to replace every time they break down. They should be maintained and repaired so that they can serve for the duration of time they were meant to. To ensure that the lives of your systems are as long as possible, regular maintenance is your best bet. Otherwise, there will always be a need to replace any that either breaks down or is dysfunctional.
To reduce false alarms and improve reliability
Home security systems that aren't properly maintained often give false alarms and aren't very reliable. Security problems can be very rampant without proper maintenance of the systems. If you've realised that your security systems are always giving you false alarms, it may be an indication that they need urgent maintenance check and repair. If your home security isn't reliable enough, the chances of a criminal breaking into your home are high. Such systems will fail you when you need them most.
If you are looking for home security equipment such as CCTV Cameras, Burglar Alarms and more then feel free to contact us.