With the Christmas season upon us and in full swing, most of our homes are left empty as we make our way to the shops, to social events or visit our friends and family – and with our homes vacant and full of our gifts for our loved ones it's no wonder burglaries rise by 20% over the festive period.
It's reported that one in 10 people have a friend or family member that has fallen victim to a house burglary over the festive period, and one in four people feel nervous about the security of their property over the Christmas season. The long dark nights seem to provide the perfect opportunity for thieves to stay hidden under the cover of darkness.
Let us help keep your property safe this Christmas season and all year round. We have compiled a helpful list of tips to help you beat the burglars and enjoy your Christmas with your loved ones.
Keep your gifts and valuables hidden from view
As festive and as lovely as it may be, burglars and thieves will be looking under your Christmas tree for their potential loot. Therefore, you should keep all gifts and valuables, including cash, jewellery and laptops, hidden away from view.
Make your home look occupied if you're not home
An empty home over the Christmas period will be the perfect target for any potential house burglar. Therefore, it is important to deter potential thieves before becoming a target, this can be done in numerous ways, including:
Using motion sensor outdoor lights
Using light timers for your indoor lights such as lamps
Keep your curtains and blinds closed at night time
Make sure no parcels or deliveries are left outside your home
Invest in CCTV Systems to deter thieves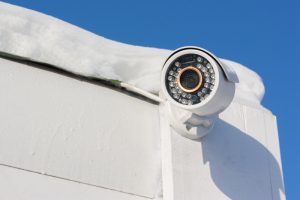 Be mindful of what you post on social media
Potential burglars and thieves will now check on social media to see what gifts people have received for Christmas and if they're at home or away for a few nights. This will then help the criminal to target specific houses and neighbourhoods that have received expensive gifts and presents. It is vital that you be careful what images and posts you put on your social media profiles.
Dispose of rubbish and packaging discreetly
This time of the year we all have the leftover packaging from gifts we have received, which could be a potential signal for opportunistic criminals. To deter these thieves, it is important to dispose of packaging discreetly over time. It could be a good idea to take it to the local recycling centre yourself, to stagger when you dispose of it, or to hide the packaging under normal rubbish.
Secure your garages and sheds
Make sure that all your garden tools, ladders or anything that could be used to gain entry to your property is hidden. Also, make sure your garage is fully secure and locked, this could be an easy target for thieves to steal bikes, tools and garden equipment.
Register your presents and valuables with Immobilise.com
This is a national database used by the police to search for recovered stolen property, that way if the worst does happen, your property may be returned.
Of course, the best way to secure your property from thieves and criminals is with professionally installed burglar alarms and CCTV systems, these include motion detection, door sensors, and are pet and animal-friendly.