Security systems are a necessity for many homes and businesses. With an abundance of wired security systems to choose from, there are also wireless security solutions that offer the same protection without the challenges of protecting and storing wiring. In this blog post, we will discuss why a wireless security system might be a better option than a wired one.
Wired Vs Wireless Security System
There are two kinds of security systems that you can install in your home or business. The first is a wired security system. Wired security cameras and alarms must be hardwired into the building's electrical system to function. The second type of security system is a wireless security system. Wireless security alarms and cameras are not hardwired into the building's electrical system and instead rely on batteries or another power source to function.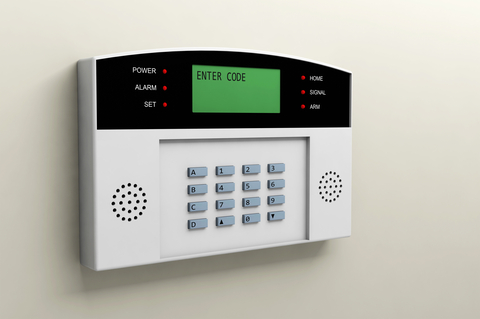 Pros & Cons Of A Wireless Security System
There are several benefits to using a wireless security system over a wired one. Some of the pros include:
Wireless systems are easier to install than wired ones. There is no need to drill holes in walls or run cables through ceilings and floors.
Wireless systems are more flexible than wired systems. They can be moved from room to room or even to a new building without any hassle.
Wireless Alarm systems can be more affordable than wired systems depending on the building type, reduced installation time meaning your labour costs should be more affordable, and there are no expensive cables to purchase.
However, wireless security systems also have some cons:
Some Wireless signals are easier for hackers to intercept,this can be greatly reduced by having a professional NSI Approved system fitted.
Wireless systems can be more prone to interference than wired systems.
Battery-operated wireless systems may not be as reliable as wired systems, due to building construction.
Pros & Cons Of A Wired Security System
There are also several pros and cons to consider when deciding between a wired and wireless security system. Some of the pros of a wired security system include:
Wired systems are typically more reliable than wireless systems as they're more difficult to vandalise and can't be hacked into.
Wired systems don't depend on network reliability or battery life.
However, some of the cons of wired security systems include:
Wired systems require access to an electrical outlet. If there is no outlet in the desired location, the system cannot be installed.
Wired security systems can be hard to install. They take up a lot of space since the wires run through the whole building, including under the floorboards and between walls.
Wired systems are more expensive than wireless systems as the cost of cable and labour will be increased.
Wired security systems are less flexible than wireless ones. Once they are installed in a certain location, they cannot be moved without significant work.
Conclusion
A wireless security system is a great option for those looking for an easy-to-install and affordable security solution. They are more flexible than wired systems and are much more convenient overall.
If you are considering installing a security system in your home or business, contact Bee Tee Alarms for a professional consultation. We offer a wide range of wired and wireless security systems that are sure to meet your needs.