It's that time of the year again! The New year is here and it's a time for reflection and renewal, which also means taking care of some important matters to start the year right. Now is the perfect time to ensure you're ready for another year of protecting what matters most to you.
Making sure your home security system is in good working order will help you keep your home and family safe and protected. This holiday season give yourself the gift of peace of mind. Servicing your security system ensures you're alerted to a potential intruder and takes the stress away from your home security.
Why Is It Important To Have Home Security Systems Serviced Often?
There are many reasons to have your home security system serviced, particularly since burglaries are on the rise in the UK. In fact, according to Money Supermarket, 348,291 cases of household burglary were reported to the police between July 2019 and July 2020. This is despite the fact that people were highly likely to be at home during 2020 because of the pandemic. There is no better time than now to ensure your security system is in good condition and functioning properly.
If your security system is not working properly, it can lead to a false sense of security and may not provide the protection you need in an emergency. Systems that are not serviced regularly can also be more susceptible to break-ins or vandalism. By having your system serviced regularly, you can ensure that it's working effectively and avoid having your home exposed to unnecessary risk.
Here at Bee Tee Alarms, we recommend having our technicians come out for a maintenance visit once per year – more often if you live in an area prone to extreme weather or other conditions that could cause malfunctions with the equipment. Our team can undertake full security equipment maintenance & servicing, from checking Home CCTV cameras to servicing house and burglar alarms.
Bee Tee Alarms Home Security Systems Service
Our home security system maintenance is a thorough inspection of your house alarm, CCTV, and other home security equipment. We will ensure that everything is in good working order so when you need it most, your system is ready to go! This includes detailed checks of:
On-site paperwork
Location of equipment against specification/drawing
Zone descriptions
Detection equipment
Door contacts
Hold up equipment
Cables and connections
Sound physical fixing equipment
Power supplies
Control equipment
Keypads
Signalling equipment
Data and telephone lines
Logs for setting and unsetting
Set and unset
With security equipment maintenance & servicing this thorough, you can be sure that your family and home are safe and protected.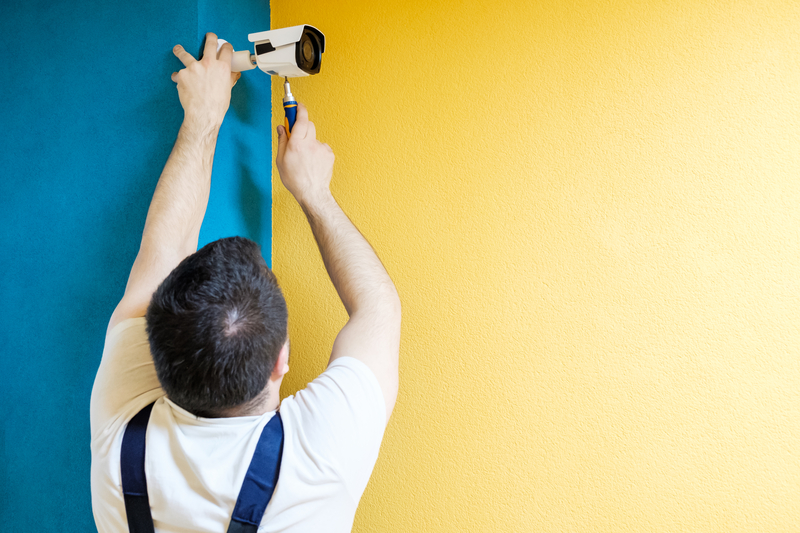 Contact Bee Tee Alarms Today For Servicing & Repairs
At Bee Tee Alarms, we offer security equipment maintenance & services – whether it's an annual service or a scheduled repair or updates, we have you covered! If you need security equipment maintenance & servicing, contact Bee Tee Alarms today. We have nearly 30 years of experience in the industry and offer a wide range of services to meet your needs. You can browse our security equipment maintenance & security services to find out more about what we offer.