Many people today have wireless security systems fixed on their business premises and at home. This is because, with the advent of wireless technology, the provision of security can be achieved much more conveniently and easily. But why should you opt for wireless security rather than wired security systems? The answer to this question largely depends on who you ask. Different individuals have different reasons, all of which are unique, but the main aims are convenience and effectiveness. If you want to have a security system put in place for your house or business, consider a wireless security system for the following 8 benefits:
1. It's the safest security system
The safety of the property is the primary aim of any security system. In this regard, wireless security systems score very highly. They're considered to be at the top of the list of the safest security systems, as they're composed of high-quality devices that are fitted with security alarms to alert of any breach attempts. Every device in the system has codes that are encrypted, unique, and unbreakable, to prevent any unauthorised persons from gaining access.
2. It's a hassle-free option
Since the devices used in wireless security require no wires, the labour and cost needed for wiring the houses and premises are significantly reduced. This also ensures that the potential vulnerability of wires that can be clipped by anyone attempting to disable the system to break in is avoided.
3. It's flexible and versatile
As wireless sensors are easy to move and add, you can use them to keep track of things around your home, with real-time alerts that keep you aware of what's happening.
4. They're easy to maintain
Unlike wired security, wireless security systems are easier to maintain. They require minimal maintenance in order to continue working properly. Also due to them being wireless, you don't have to worry about hiding cables likewise the security device can be placed anywhere without any concern.
5. They're durable
Wireless security systems are durable and long-lasting, so you won't have to worry about constant repairs or having to replace them regularly.
6. They're available for a range of uses
Wireless security components are available in a wide range of different types and designs, making them suitable for every kind of requirement. So, we'll be able to recommend one for your unique needs, whatever they are.
7. They're cost-effective
Due to the wide range of different types and brands of wireless security system components available, a bespoke system can be created for almost any budget.
8.Smart home
The technology built into roughly every wireless alarm system allows you to install video monitoring and receive activity notifications of any motion in your house. This can be very useful if your away on holiday and want to check up on things at home.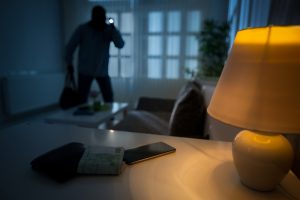 If you're interested in how a wireless security system can give you peace-of-mind about the safety of your property, get in touch for a free survey and our advice about the best system for you.